06 Oct

Mid-Autumn Festival | Harmonizing Work and Festivity: Project-Based Office Furniture, Mooncakes, and Boundless Joy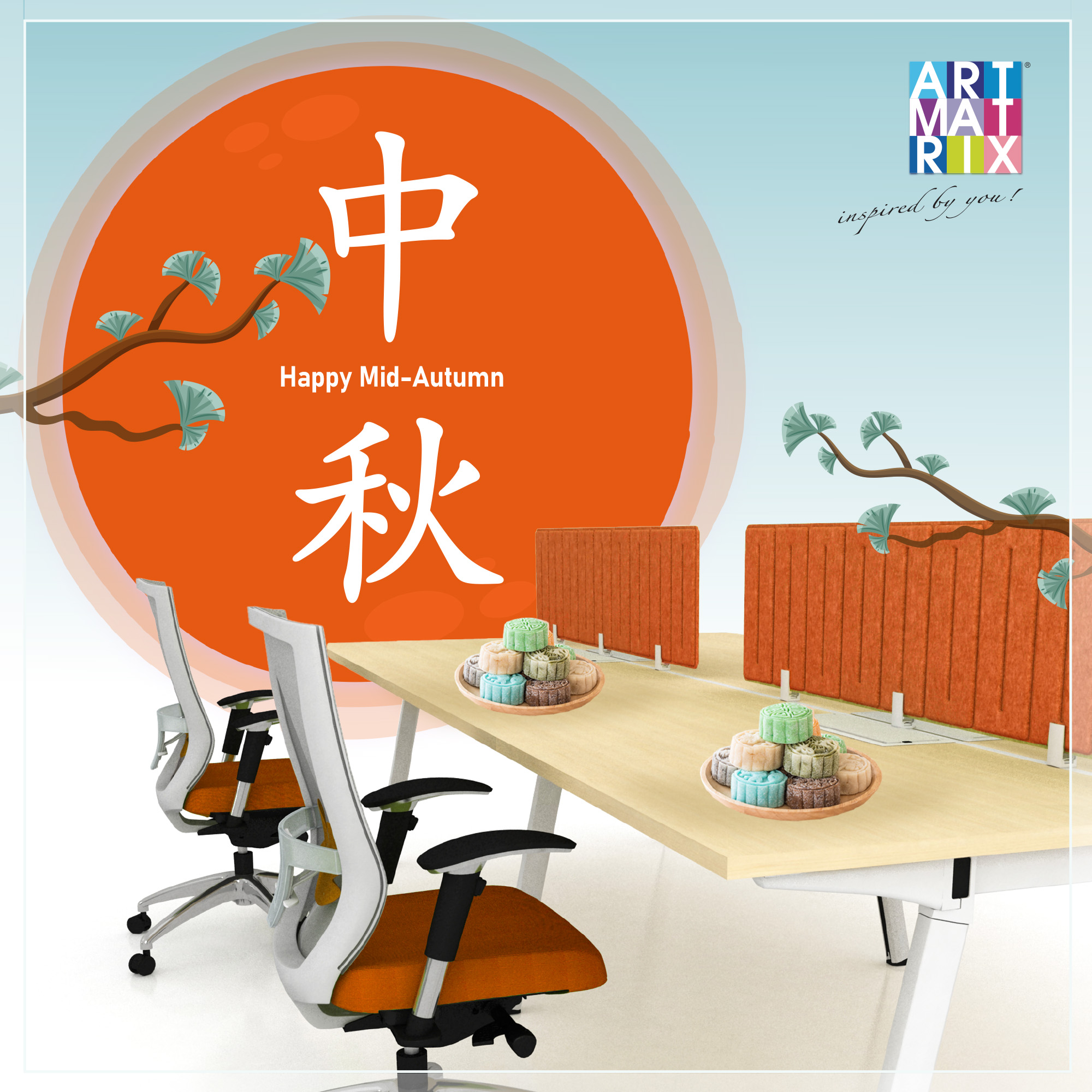 Happy Mid-Autumn 2023
The Mid-Autumn Festival, also known as the Moon Festival, is a cherished cultural celebration that brings families and friends together to revel in the beauty of the full moon. It's a time of reflection, gratitude, and unity, and what better way to mark this special occasion than by infusing it with a touch of professionalism and creativity? In this article, we explore how we can blend the traditional joy of mooncakes with the modern comforts of project-based office furniture to create an unforgettable Mid-Autumn Festival experience at the workplace.
The Perfect Setting
Picture this: You walk into your office, and you're greeted by a beautifully decorated space that exudes warmth and festivity. Your workspace is not just a place for productivity; it's a canvas for artistic expression. Project-based office furniture, carefully selected to suit the occasion, can make a significant difference in setting the right tone for your Mid-Autumn Festival celebrations. Consider adding elegant desks and comfortable chairs with a touch of oriental design, perhaps adorned with moon-themed decorations. These additions can transform your workspace into a welcoming environment that resonates with the spirit of the festival.
Creating Attractive Reading Spaces
One of the joys of the Mid-Autumn Festival is leisurely enjoying mooncakes and tea while gazing at the luminous moon. To replicate this experience in the office, set up attractive reading corners where employees can take a break and unwind. Invest in ergonomic lounge chairs, cozy blankets, and soft cushions, creating a haven for employees to relax and read. Incorporate shelves filled with books on topics like cultural history, literature, and personal development. Encourage employees to exchange their favorites books, fostering a sense of community and intellectual exploration.
Mooncakes: A Taste of Tradition
Of course, no Mid-Autumn Festival celebration is complete without mooncakes. Incorporate this delightful tradition into your office festivities by organizing a mooncake exchange. Encourage employees to bring their favorites mooncakes to share with colleagues, promoting camaraderie and cultural appreciation. You could even host a mooncake-making competition, where employees can showcase their culinary talents and creativity.
Embracing Boundless Joy
The Mid-Autumn Festival is all about celebrating life, connections, and the beauty of the moon. As leaders and colleagues, let's embrace the boundless joy this festival can bring to our work environment. Consider hosting activities like lantern-making workshops, traditional storytelling sessions, or even a moonlit office garden party to create memorable moments and foster a sense of unity among your team.
As we gear up celebrate the Mid-Autumn Festival, let's not forget that our workplaces can be more than just spaces for work; they can be hubs of creativity, connection, and joy. By incorporating project-based office furniture, attractive reading spaces, and the traditional delight of mooncakes, we can transform our workspaces into inviting environments that reflect the spirit of this cherished festival. In doing so, we strengthen our bonds, nurture creativity, and create a workplace culture that celebrates the richness of our diverse traditions.
May this Mid-Autumn Festival be a time of inspiration, unity, and boundless joy for your team. Happy celebrations to all!
#Artmatrix #OfficeFurnitureMalaysia #Mid-Autumn Festival # 中秋节#MooncakeFestival #UpgradeWorkplaces #WorkplaceJoy #OfficeCelebration #WorkspaceElegance